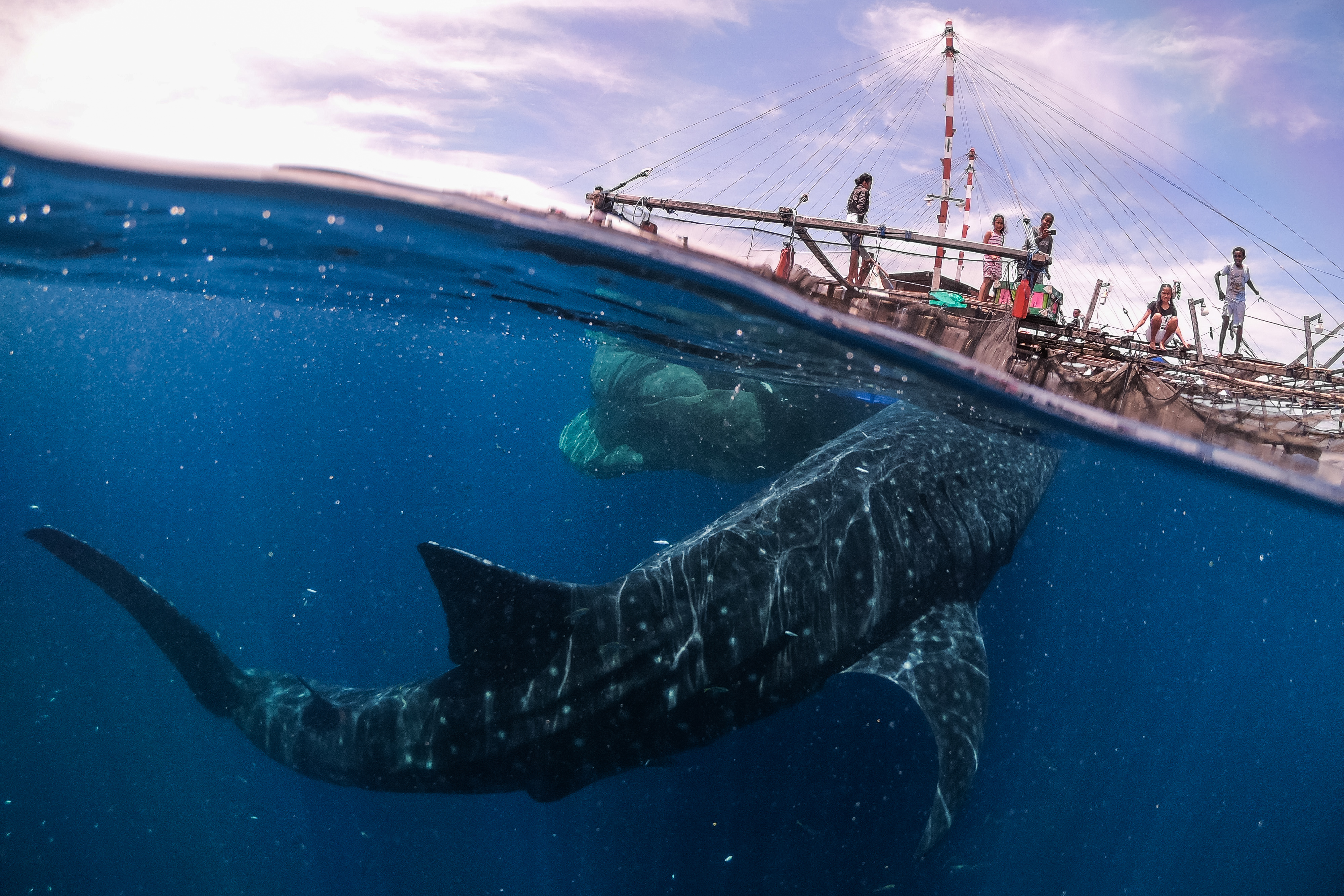 Oggi la World Photography Organisation ha rivelato i nomi dei finalisti dei concorsi Open e Giovani dei Sony World Photography Awards 2019, che premiano i migliori scatti singoli realizzati nel 2018 in tutto il mondo. Tra i fotografi selezionati, spiccano i nomi di otto italiani.
Un successo notevole, tanto più che l'edizione 2019 degli Award è stata caratterizzata da una partecipazione da record, con 326.997 candidature provenienti da 195 Paesi. Gli otto artisti italiani gareggeranno in sette delle dieci categorie in cui sono suddivise le straordinarie opere realizzate dai finalisti del concorso Open. Questi i loro nomi e i loro lavori:
● Il milanese Marco Zaffignani è stato selezionato nella categoria Viaggio grazie a uno scatto intitolato "Whale Shark Encounter".Realizzata nel parco nazionale di Teluk Cenderawasih (Papua Occidentale), l'immagine rappresenta l'incontro tra il fotografo e alcuni squali balena nel mese di settembre 2018.
● L'insegnante torinese Rosaria Sabrina Pantano è una fotografa autodidatta. L'opera selezionata per la categoria Street Photography, "Walking Among the Stars", è stata scattata nella sua città, in Piazza Castello.
● Alessandro Zunino è tra i finalisti della categoria Fotografia creativa con "Wires and Pigeons", un accattivante lavoro in cui un gioco di luci e ombre crea un effetto suggestivo.
● Il fotografo documentarista Niccolò Cozzi, di origini toscane, presenta nella categoria Ritratto un'opera dal titolo "Portrait in Night Lights".
● David Salvatori e Roberto Marchegiana rientrano entrambi tra i finalisti della categoria Natura e animali selvatici. L'immagine proposta da Salvatori, "The Assault", è uno straordinario scatto subacqueo che ritrae un banco di sardine e dei delfini al largo del fiume Mbotyi, in Sudafrica. "Ethiopian Wolf" di Marchegiana, invece, è ambientato nel parco nazionale dell'altopiano di Sanetti in Etiopia e vede come protagonista uno degli animali più rari al mondo.
● Nella categoria Paesaggio, Sara Bianchi presenta il panorama innevato della penisola Yamal illuminato dall'aurora boreale. Quest'area costituisce l'habitat naturale del popolo dei Nenet e delle loro renne.
● Alessandro Zanoni, di professione Graphic Designer, è uno dei finalisti per la categoria Cultura. Con il suo scatto "Bright Minuet", realizzato nei pressi del cancello principale del Palazzo Gyeongbokgung di Seul, vuole sottolineare i contrasti di una città in rapida evoluzione, in cui tradizione e modernità sembrano spesso scontrarsi.
I finalisti si sfideranno con i più talentuosi fotografi al mondo per potersi aggiudicare la vittoria nelle rispettive categorie e il titolo di Fotografo dell'anno Open. I riconoscimenti per i vincitori includono attrezzature fotografiche Sony di ultima generazione, biglietti aerei per partecipare alla cerimonia di premiazione degli Award a Londra e premi in denaro pari a 5.000 dollari.Gli scatti finalisti dei fotografi italiani potranno essere ammirati alla mostra dei Sony World Photography Awards presso la Somerset House di Londra e, in un secondo momento, in un tour globale. Inoltre, le opere saranno pubblicate sul catalogo annuale degli Award.
Prodotti dalla World Photography Organisation e acclamati in tutto il mondo, i Sony World Photography Awards rappresentano uno degli appuntamenti più importanti per il settore fotografico internazionale. Giunti al 12° anno di preziosa collaborazione con lo sponsor principale Sony, gli Award includono quattro concorsi: Professionisti (per i progetti fotografici), Open (per gli scatti singoli), Student Focus (per le istituzioni accademiche) e Giovani (per i fotografi di 12-19 anni). I finalisti del concorso Professionisti saranno annunciati il 26 marzo.